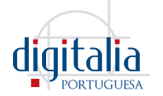 Page not found - Error 404
The page you requested is not available, may have changed address (URL) or not exist.
It may be due to an error when writing this address (URL). Check it to see if it is correct.
You can try:
Back to previous page and try again.
Go to the home page of our website.
---
© 2010 - 2020 Digitalia - All rights reserved